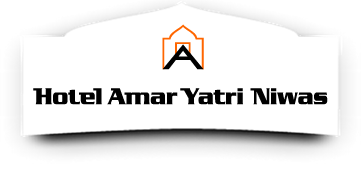 Agra, situated on the banks of river Yamuna, is an important destination for both domestic and international tourists visiting India, primarily because of the pride of India and one of the seven wonders of the world, the majestic Taj Mahal. Taj Mahal is indeed the crown of India, an architectural wonder and the reason why Agra is well known globally.
Historically, Agra had been an important city in North India. It was founded by Sikandar Lodi in the year 1504 and was the capital city of first the Lodi dynasty and then the Mughal Empire from 1556 to 1658. The golden age of Agra was under the Mughal emperors Akbar, Jahangir and Shah Jahan.
Tourist Attractions in Agra
The tourist attractions of Agra include some of the most important architectural and historical monuments of India, mostly built during the Mughal age. Given below is a list of some of the important places to visit in Agra.
Taj Mahal
Agra Fort
Itimad-Ud-Daulah
Fatehpur Sikri – 35 Km
Sikandra Akbar's Tomb
Jama Masjid
Dayal Bagh Temple
Historical Gurudawra Guru Ka Tal & Maithan
Parash Nath dig Jain Temple
Kailash Shiv Mandir
Prithvi Nath Shiv Mandir
Bateshwar Temple – 65 Km
Shoripur jain Temple – 65 Km   
St Peter Church
Kietham Lake
Mariam's Tomb
Chini Ka Rauza
Taj Nature walk
Mughal Gardens like Ram Bagh and Mehtab Bagh
Agra also hosts popular cultural fairs and festivals like Taj Mahotsav , Ram Barat , Taj Literature Festival , etc.
Important Local Info
Time Zone
GMT/ UTC + 5.5 hours Indian Standard Time (IST)
Languages Spoken
English & Hindi
Electrical system
Local voltage is 240V, 50 Hz.
Dialing Code
+91-562
Shopping Hours
Daily 10:00 am to 9:00 pm
(Certain shopping malls may be open till 10:00 pm)
Working Hours
Monday to Saturday 9:00 am to 6:00 pm
Hotel Amar, 2012. All right reserved.
Open